As mentioned at the end of part 2, N280WN Penguin One was repainted into the Missouri One scheme on 4/15/2015:
On 2/22/2016, 737-7H4 N922WN was inroduced in the Tennessee One scheme. Due to excessive chipping of the paint, N922WN was repainted into the regular Heart scheme on 2/22/2021. 737-8H4 N8620H was repainted into the Tennessee One scheme on 8/23/2022. NG models will be releasing N8620H soon, and I will update this thread after it arrives. I do have a model of N922WN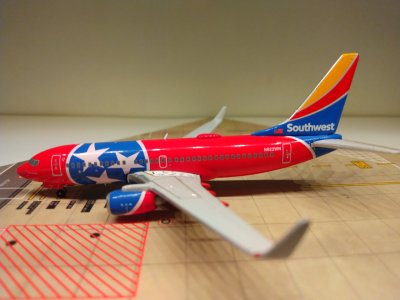 As of now, the last special scheme introduced on a 700 is Louisiana One, applied to 737-7H4 N946WN on 3/7/2018, and is still in service today: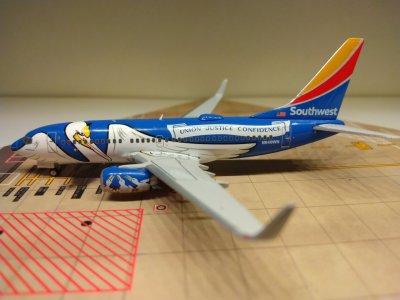 The first special scheme to be introduced on a 737-8H4 was on 6/18/2021 "Freedom One" applied to N500WR to celebrate Southwest's 50th anniversary:
This thread wll be updated as new special schemes are introduced.
Last edited: