One of my favorite things about Southwest Airlines is their use of special schemes over the years. It all started with 737-3H4 N334SW when it was painted into a special "Shamu" scheme on 5/23/1988 in recognition of Southwest's partnership with Sea World.
I have a photo of N334SW in Shamu scheme in canyon blue paint:
Following on May 10, 1990 was 737-5H4 N507SW dubbed "Shamu II"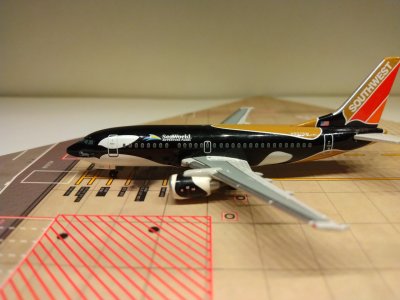 The first of the "State Flags" special schemes was on 11/7/1990. Lone Star One, honoring Southwest's home state of Texas...was painted on 747-3H4 N352SW:
After N352SW was retired on 5/17/2016, the scheme was applied on 737-7H4 N931WN on 7/15/2016: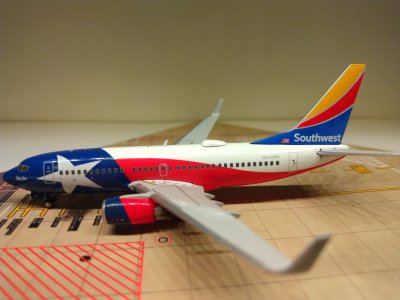 The next state flag scheme, Arizona One, was released on 5/23/1994 on 737-3H4 N383SW: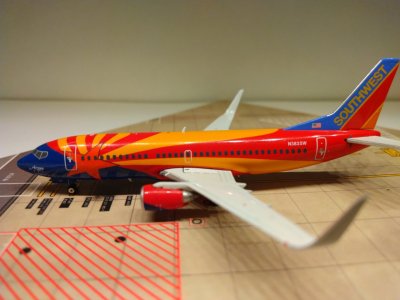 After retirement of N383SW on 9/27/2017, 737-7H4 N955WN was painted in the Arizona One scheme on 2/27/2018:
The last of the state flag schemes applied to a 737-300 was California One, applied to 737-3H4 N609SW on 8/11/1995: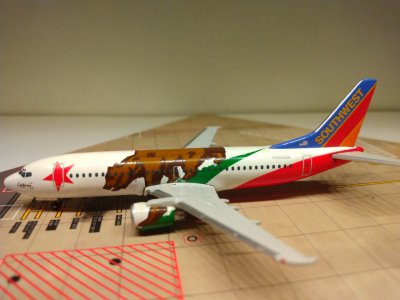 After N609SW was retired on 2/10/2017, the California One scheme was applied on 737-7H4 N943WN on 2/9/2017: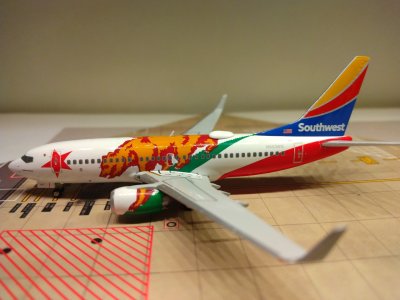 The next special scheme was introduced on 6/6/1996 in honor of Southwest's 25th anniversary, bare metal "Silver One" was applied on 737-3H4 N629SW: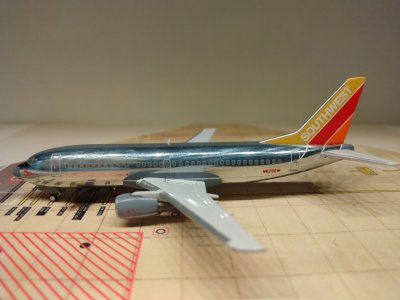 N629SW was later repainted into a silver paint due to maintenance costs..and it was eventually painted in a gray paint with the Canyon Blue tail. It was retired on 8/14/2017
continued in part 2.
Last edited: