Although not as numerous as Southwest and US Airways special schemes, American airlines did some of their own special schemes.
Starting on 1/15/1999 in recognition of the 40th anniversary of American's first trans-continental jet flight with a Boeing 707, 757-223 N679AA was delivered in an American Flagship retro color scheme, which was the scheme used on American's fleet in 1959. N679AN was repainted into the standard American scheme in August 2003:
On 12/12/2000, 737-823 N951AA was delivered in a special American Airlines Astrojet scheme, which was American's standard scheme introduced in 1964: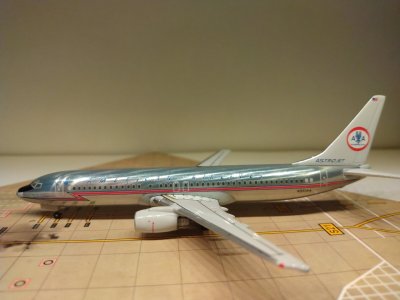 N951AA was repainted back into the standard American scheme on 5/21/2017. 737-823 N905NN was repainted into the Astrojet Retro scheme on 5/25/2017, and it remains in this scheme today: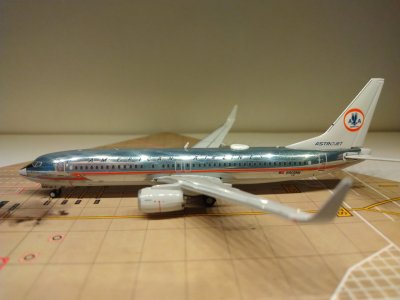 Following US Airway's lead on their heritage schemes, American retained the 4 former US Airways A319's that were done in Allegheny, America West, Piedmont, and PSA schemes....they remain today updated with American titles. Since they were covered in the US Airways schemes, I won't repeat them here.
In November 2015, 3 737-823's were painted into American's own heritage schemes.
N915NN was released in a TWA heritage scheme: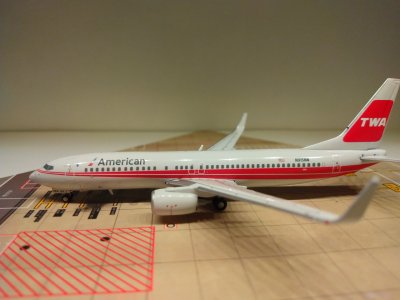 737-823 N916NN was released in Reno Air heritage scheme: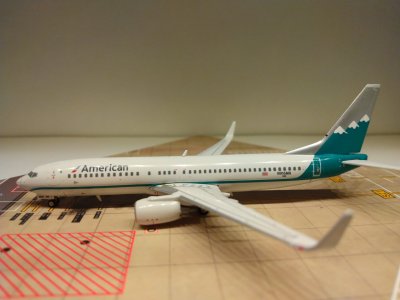 737-823 N917NN was released in AirCal (formerly known as Air California) scheme: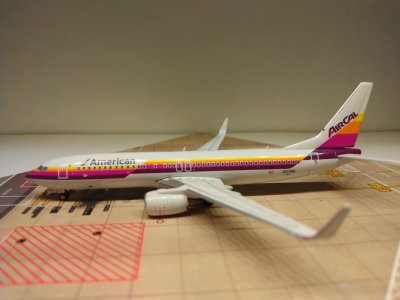 The final heritage scheme was placed on A321-231 N578UW. This was the last plane delivered in US Airways paint: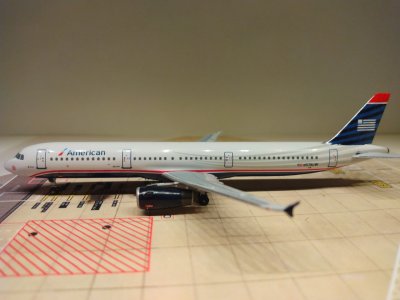 The last 2 special schemes that we will cover are on A321's
First one, introduced in July 2019 is A321-231 N162AA in a special "Stand Up To Cancer" scheme: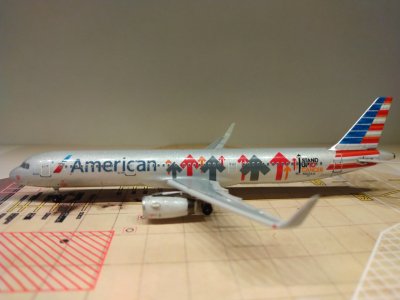 Last one, introduced in March 2022 is A321-231 N167AN "Flagship Valor" Medal of Honor scheme: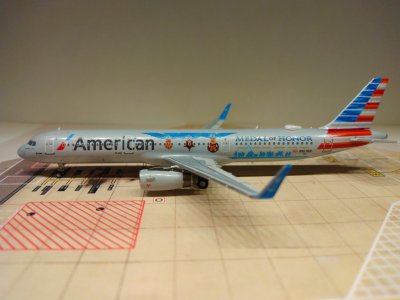 Last edited: