Another livery history is coming your way, and today we have the National Boeing 727, following that into the Pan Am days!
1 - Purposeful N (1964-1968)
In 1964, National introduced an updated look with a new livery, known as Purposeful N. This is an updated rendition of their Airline of the Stars livery from years past, which simplified the livery by removing the stars. Their first 727, N4610, was delivered to the airline in October of 1964, eight months after Eastern launched operations of the type.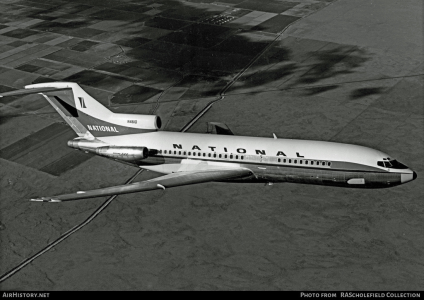 In 1967, National took delivery of their first 727-200, just as their next livery was debuting across the fleet.
2 - Sun King (1968-1980)
Probably National's most well-known livery, the Sun King debuted in 1968, only months after their first 727-200 was delivered. From what I could find, no 722s wore Purposeful N in revenue service (though one was initially painted such, but before delivery it was repainted; thanks
@Phantom
for uncovering that!) and instead got Sun King. Would've been neat to see one of those in that livery in service.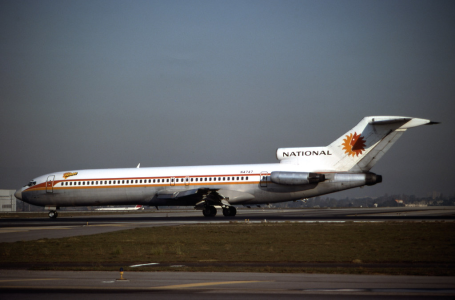 Only a few years after the new livery was introduced, a Fly Me campaign was introduced, which added names to the aircraft. The names initially were after the stewardesses onboard the aircraft, but were later switched to celebrities. The NATIONAL titles on the 727 were placed on the tail engine, quite unique for a typical airline livery. Later photos I found show the NATIONAL titles remaining on the tail engine even after the aircraft names were no longer painted on.
In 1977, Sun King would get a white belly, hiding the visible aircraft aluminum.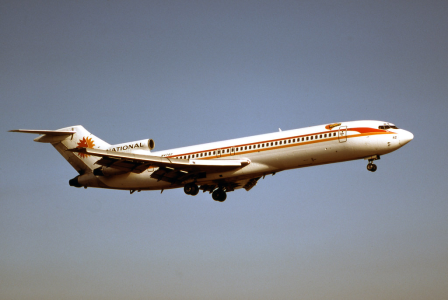 One 727-100, N3606 (ex-N473US from Northwest Orient), was painted into a slightly different livery. The aircraft was delivered to National in 1979, which leads me to believe that, given the forthcoming events to follow, the airline did not want the full National colors applied on this plane, and wait for what's to come before giving it a full paint job.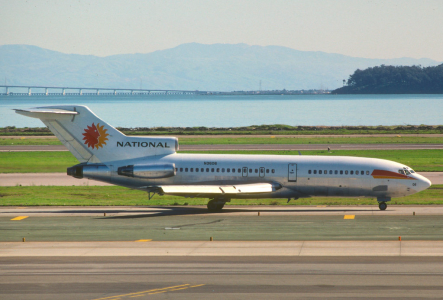 And here she is in Pan Am colors. She got the full Pan Am treatment with the metal underbelly and black nose.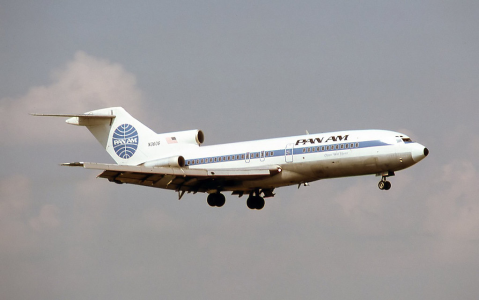 3 - Pan Am (1980-1991)
National and Pan Am merged on January 7, 1980, combining National's domestic routes with Pan Am's globetrotting one. With this, the 727s were repainted into Pan Am colors, and ex-National planes could be distinguished from other 727s in the fleet by the full white fuselage.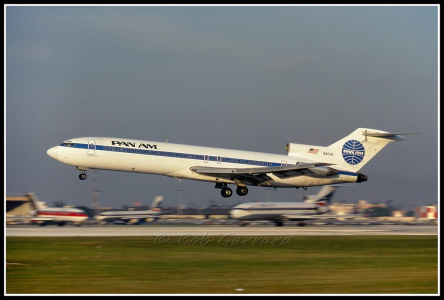 Pan Am ceased operations on December 4, 1991. With that, most of the ex-National 727s were dispersed to a number of various operators and a majority, if not all, have since been scrapped. Looking forward to continuing these when applicable, and if you have more suggestions, feel free to comment yours! Feedback is always welcome.
Last edited: