Hello everyone! Here we crank it back a ways with the TWA 707's livery history.
1 - Delivery (1959)
TWA got their first 707 in January 1959, inaugurating service just two months later. N731TW was the first airframe for TWA, a 707-131.
In November, TWA got their first 707-300; N761TW. Note the SuperJet titles at the rear of the aircraft just behind the red cheatline. Unfortunately 761TW was written off after a runway excursion at Paris Orly in 1964.
2 - Twin Globes (1962-1975)
TWA's next livery was introduced just a few years after the 707s debuted. Personally, I think this is the livery that best fits the 707. TWA also changed the name of their jet fleet to StarStream.
TWA CargoJet also emerged, operating some of the 707-331s.
3 - Twin Stripes: Hollow Titles (1975-1979)
In 1975, TWA introduced their Twin Stripes livery. Originally, the TRANS WORLD titles were hollow with a thin red outline for the letters. Needless to say, it was pretty hard for observers to see the titles, and while the TWA red is fairly recognizable, the titles would be changed in just a few years.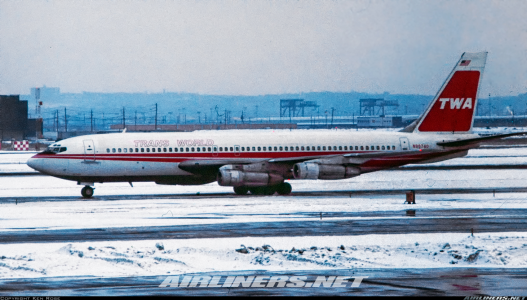 TWA CargoJet simply became Trans World Cargo with the introduction of the Twin Stripes livery. Some jets had the passenger window outlines visible.
4 - Twin Stripes (1979-1983)
The more familiar version of Twin Stripes came out at the tail end of the 70s, filling in the hollow titles.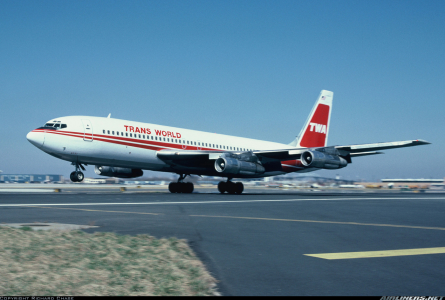 In October 1983, TWA officially retired their last 707. An iconic type for an iconic airline finally came to an end, but its legacy forever lives on.
Last edited: