Hello everyone! I took a (virtual) trip to The Last Frontier for this next Livery History thread, which will cover the Alaska 727s.
1 - Golden Nugget Jet (1969-1971)
In 1969, Alaska's first 727-100 was delivered to the airline. Jet aircraft in the fleet were given this Golden Nugget Jet livery and the first 727s were early enough to get this paint scheme.
2 - Multiple Liveries (1972-1977)
Different liveries appeared on Alaska's fleet beginning in 1972. Prospector (photo 1), Onion Domes (photo 2), Totem Pole (photo 3), and Eskimo (photo 4) all appeared, with the latter sticking around with the airline.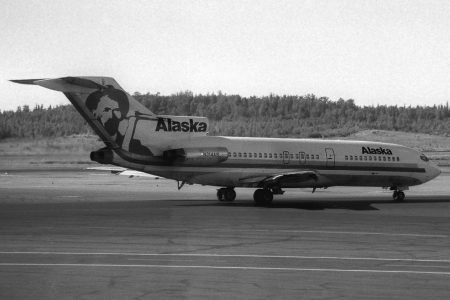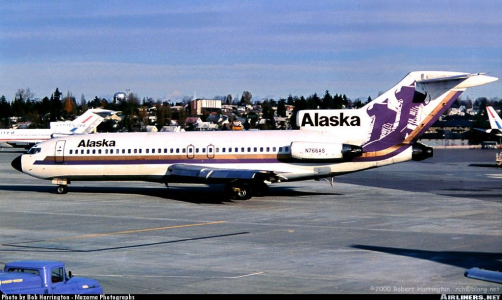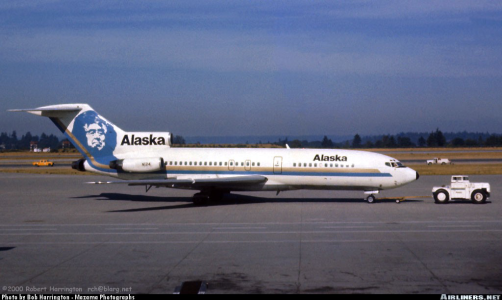 3 - Eskimo (1977-1990)
The Eskimo would become the "mascot" for the airline, as the previous three liveries were discontinued. The cheatline was slightly updated and Alaska titles on the tail engine removed.
4 - United Hybrid (1981)
Some hybrids also existed, two of them to be exact. In 1981, some ex-United 727s were given Alaska titles and the Eskimo tail but kept the Saul Bass cheatline:
5 - Braniff Hybrid (1983)
The other hybrids that existed were the Braniff ones. Ex-BI 722s kept the full Braniff Ultra colors but had Alaska titles quickly painted on: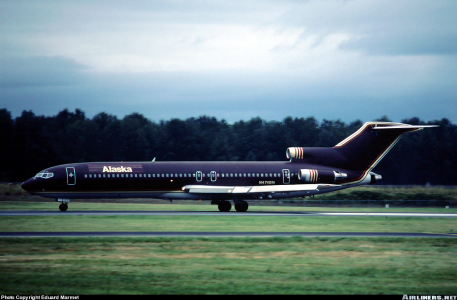 6 - Seahawk One (1983)
Alaska became the unofficial airline for the Seattle Seahawks NFL team. N297AS was painted into the Seahawk One livery up until the next livery was introduced in 1991. It acted as the team's transport plane. During this time, the Seahawks made the playoffs four times: 1983, losing to the Raiders in the AFC Championship; 1984, losing to the Dolphins in the Divisional round, 1987, losing to the Oilers (now the Titans) in the Wild Card round; 1988, losing to the Bengals in the Divisional round.
7 - New Eskimo (1991-1994)
A new Eskimo livery was introduced in 1991, only lasting on the 727s for a few years before being sold off in 1994.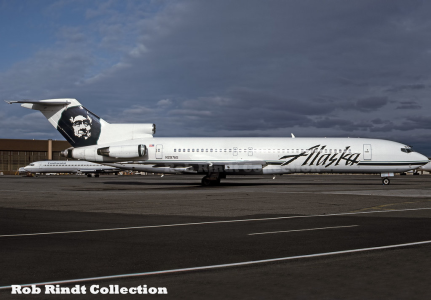 I hope you enjoyed this Livery History thread!