Hello everyone! Here's another livery history thread, this one focusing on Southwest's original 737 fleet.
1 - Delivery (1971)
Southwest began operations in June 1971. N20SW was the first of four planes delivered to the airline. Originally, these first 737s were meant for other carriers, but Southwest took over those delivery slots. Their original livery had full SOUTHWEST AIRLINES titles, with the latter word placed on the tail.
2 - Desert Gold (ca. 1980s)
Later, Southwest updated the livery to the more recognizable iteration of Desert Gold. The brown color did change slightly throughout Desert Gold's life; I've heard it be called "baby vomit brown" by some people!
(If you look at the radome, it's a different shade of brown than the rest of the plane)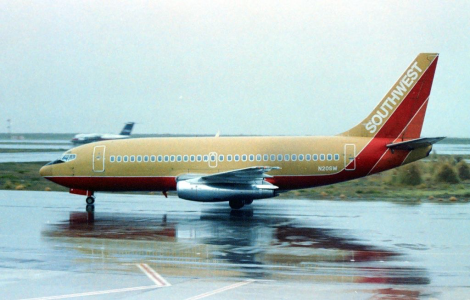 3 - Midway hybrid (1991)
N702ML was equipped with a hybrid Midway livery. This airframe was originally delivered to Air Florida in 1979, then transferred to various carriers up until 1986, when it joined Midway's fleet. In 1991, Southwest got 702ML and kept the base Midway livery.
4 - Triple Crown sticker (1995)
Following Southwest's Triple Crown awards in the 1990s, a small heart with the number 1 was added just aft of the L1 door. They introduced a full Triple Crown One livery in 1997 on a 737-300. The livery is now with a 737-700 as of 2015.
5 - Fred J. Jones / Canyon Blue (2001)
In 2001, Southwest introduced their Canyon Blue livery, which would be applied to all of their fleet except their 732s. One of them though, N96SW, would be painted with this livery. The aircraft is named after one of Southwest's first employees, who was recognized for his dedication to his job. When N96SW was delivered in 1984, the aircraft was dedicated in his honor.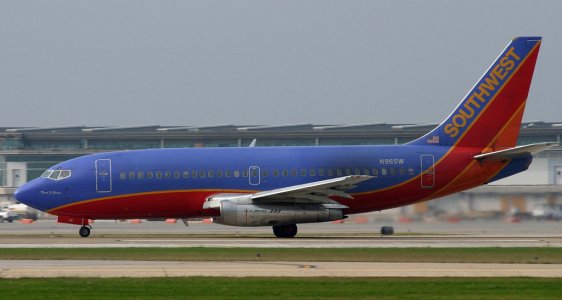 N102SW, named The Herbert D. Kelleher, also got partial Canyon Blue treatment with its front fuselage placed in the Frontiers of Flight Museum at Dallas Love Field. The aircraft is an exhibit, so you can go inside this plane!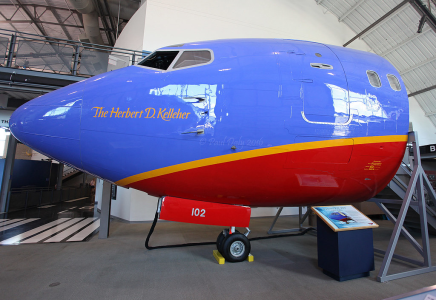 2005 marked the end of the 737-200 in Southwest's fleet, as they were replaced by the newer 737NG. Hope you enjoyed this read!