Hello everyone! Livery histories are back, this time with Air California/AirCal on the Boeing 737-200!
1 - Delivery (1968)
The first 737s entered Air California's fleet in 1968. N464GB was the first, delivered in July of that year. At the time, their fleet was mainly of L-188 Electras but would be phased out as the 737s and DC-9s came in. This first livery for the 737s featured a black nose area, and yellow cheatline, nosecone, and titles.
2 - New Yellow Cheatline (1970-1981)
A new livery came around by the 1970s, which saw the removal of the black nose and the moving of the AIR CALIFORNIA titles closer to the L1 door. Note the removal of the Boeing 737 decal which was below the passenger windows on the previous livery.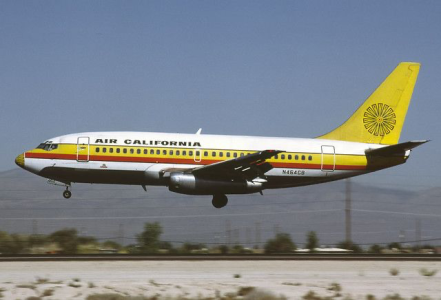 3 - AirCal (1981-1987)
Following a bankruptcy proceeding, the airline was sold in 1981 and renamed AirCal. With the renaming came a new identity for the airline, featuring bright colors, which reminds me of a California sunset.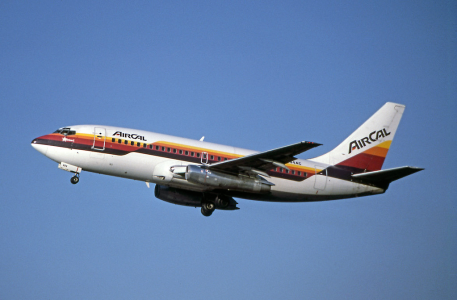 In 1985, the first 737-300, N307AC, was delivered. The airline would operate eight of these 733s. A ninth was not delivered to the airline.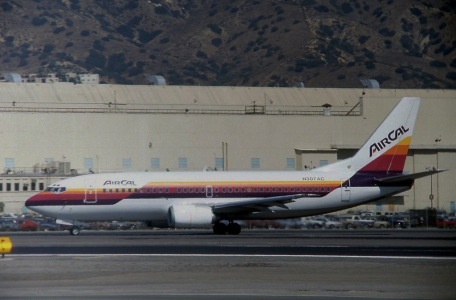 4 - American Hybrid (1987)
American acquired AirCal in 1987. The airline would operate much of AirCal's fleet, all of which was new to the airline (737 and BAe 146). As a result of the acquisition, hybrids existed which saw the AirCal titles replaced with American ones.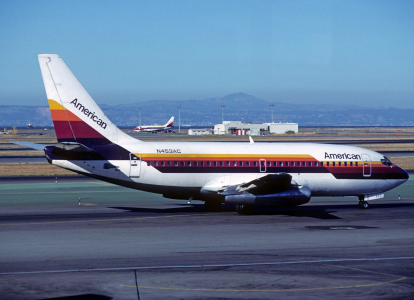 The 737-300s would be transferred to Southwest Airlines which carried American's new registration numbers. Hopefully you enjoyed; let me know what other livery histories I should do!
@Purpleplane
added a couple hybrids that he found online. See #4 for details.
5 - Retro Livery (2015)
In November 2015, American rolled out N917NN from the paint shop with the new AirCal heritage livery. This was unveiled around the same time the TWA and Reno Air heritage liveries were unveiled.

I have seen 917NN before, in 2019 at ORD; here is my photo. Did some touch ups to it.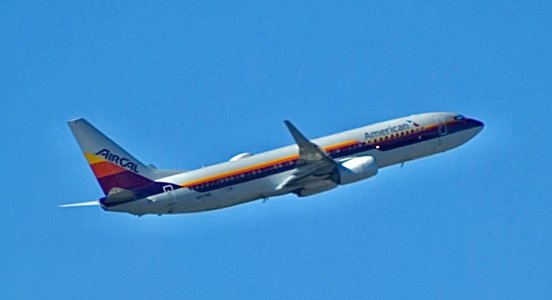 Last edited: