Hello everyone! With a snowstorm closing my school for the remainder of the week, here's another Livery History, this one focusing on the Piedmont 737 fleet!
1 - Delivery (1968)
N734N, named Piedmont Pacemaker, was delivered in April of 1968, the first of many 737s to come for the airline. It wore the livery from the 60s, which had full PIEDMONT AIRLINES titles on the fuselage with a blue cheatline and accents.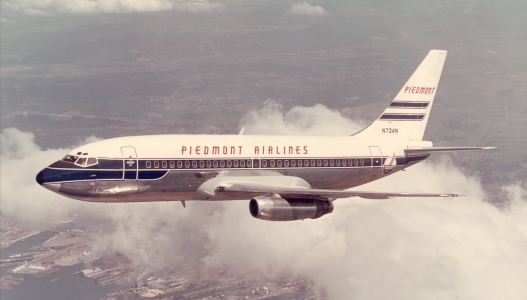 2 - Piedmont Simplified (1972-1976)
The date above is an estimate
A simplified version of the 1960s livery appeared in the early 70s, shortening the name to just Piedmont. The Piedmont bird was also removed from the fuselage behind the aft door. It would make a return in a big way with the next livery…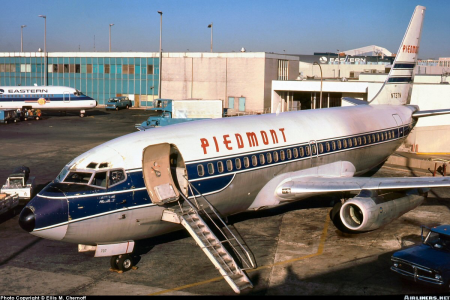 3 - Blue Bird (1976-1988)
A new identity appeared in the later half of the 70s, of which saw the return of the bird logo onto the tail. From Piedmont I have to say this is my favorite livery: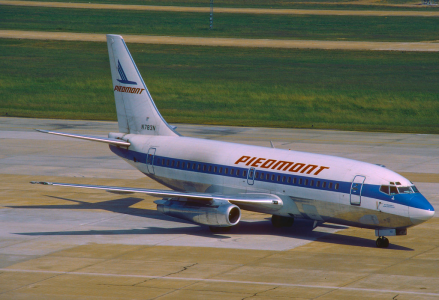 In 1985, Piedmont's first 737-300 was delivered. N301P, named City of Dallas, was the first 733 airframe for the airline. Piedmont took the opportunity to add 737-300 titles on the tail to signify to passengers that it was a newer, more elegant aircraft.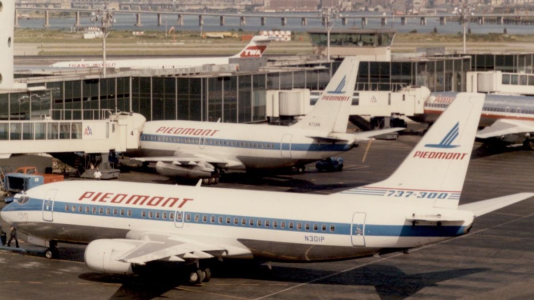 4 - Bare Metal (1988)
Piedmont also took delivery of a few 737-400s at the tail end of their existence. From what I could find, no 734s wore the whitetop livery.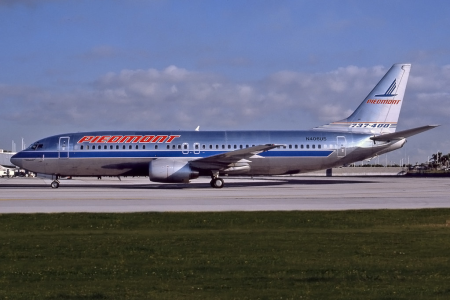 Some 733s were changed to the bare metal scheme too.
5 - USAir Hybrids (1988-1989)
Hybrids began appearing in the late 80s as the airline would begin to merge with USAir. The merger was completed in August 1989. The hybrids saw the USAir red stripe and bare metal fuselage, and the bird was also changed to match the USAir red.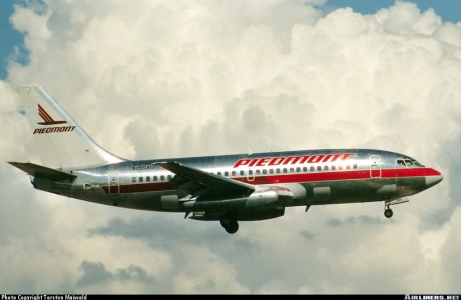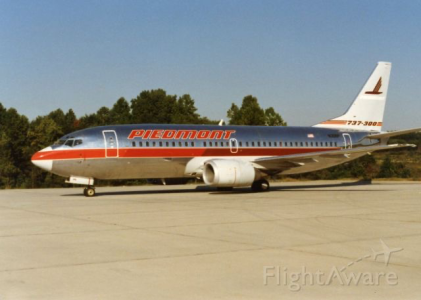 Some planes had the bird removed entirely:
An opposite hybrid also existed, with a Piedmont blue stripe but USAir titles applied: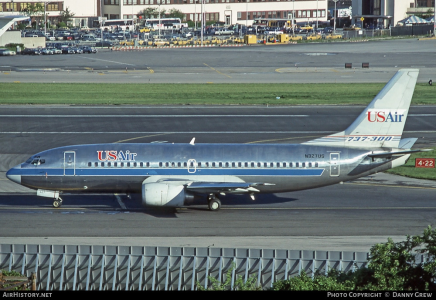 In addition, some 732s wore the Piedmont base livery from the late 70s but had USAir titles swapped out: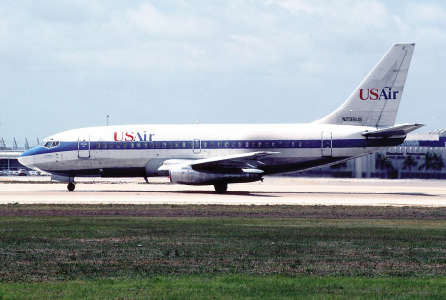 There were quite a few Piedmont/USAir hybrids!
With that came an end to Piedmont. USAir would operate a majority of their fleet, with the 732s retired in 2001, 733s retired in 2012, and the 734s being retired circa 2013 and never flew with American. I hope this was a great thread!