Anyone who has a decent sized collection is going to be in need of some stands to display their models. There isn't a massive range of options and often they are stupidly expensive however I can recommend the generic plastic stands. They can be sourced a variety of ways:
- They were provided free with every Aviation400 (first iteration), Witty Wings or Apollo model
- They are provided free with every current Aviation400 model
- They can be bought super cheap direct from China on Taobao
- Recently they seem to be on sale from JC Wings (see the
JC Wings store here
)
When purchased from China they are super cheap - only 6 RMB each.
You can get clear or black stands - I prefer the black ones myself. I must have around 200 of them now and use them mainly for widebodies - especially 747s. They are suitable for all models aside from Dragon Wings / Jet-X and NG 757s.
One thing you will notice is that the size of the peg can be quite variable. This isn't a big issue as the standhole size of 400 scale models is also quite variable. Aeroclassics DC-10s and A300s for example need a bigger peg.
I recently just got another 15 from China: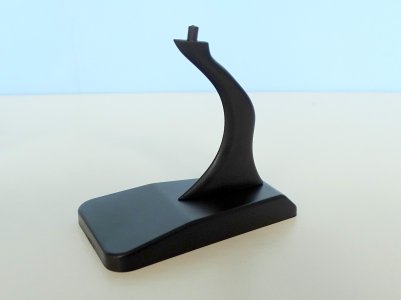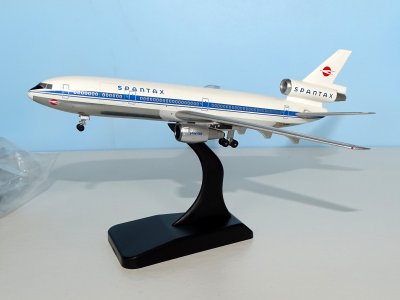 They also come in two sizes. I usually go for the smaller size but do have a few of the larger size as well:
Almost all my cabinets have a back row of models on these stands as you can see here on the China Eastern shelf: