Hello everyone! Today we'll be looking back at an icon in aviation: the 747 with United Airlines.
1. Delivery (1970)
United would take delivery of their first 747-100 on June 26th, 1970, over half a century ago. This would have been the first livery the Jumbo Jets wore with United.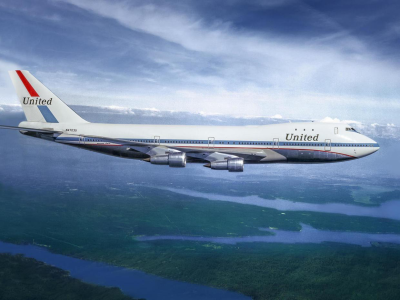 2. 747 Friend Ship (ca. 1970-1974)
This livery is one that is more recognized and was the inspiration of a future livery (more on that later). Its similar to the previous livery, only with stars being added, the United font changed, and "747 Friend Ship" titles added. I personally like this livery more than the previous one due to these changes.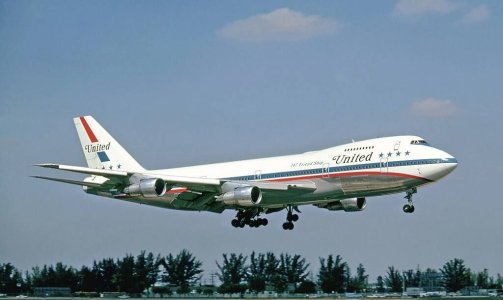 3. Saul Bass/Tulip (1974-1993)
One of the more iconic liveries from United, the Tulip debuted in 1974 across the entire fleet. I have to say that the 747s wore this livery really well:
Later photos will show the 747s with the larger United titles up towards the front as demonstrated below with this 747-200. These larger titles were introduced sometime in the 1980s.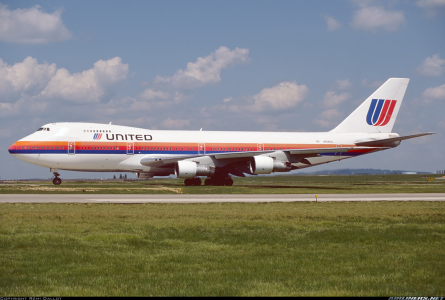 In 1989, United received its first Boeing 747-400. The first deliveries were early enough to be equipped with the Saul Bass colors.
4. Battleship Gray (1994-2004)
In 1994, United debuted the new Battleship Gray look. Once again, the 747s wore this livery excellently: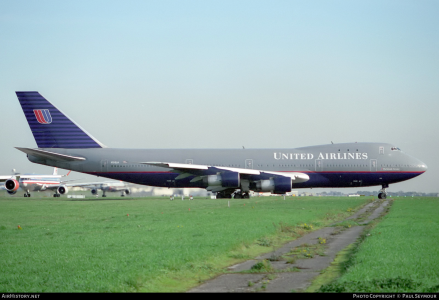 And of course the -400s: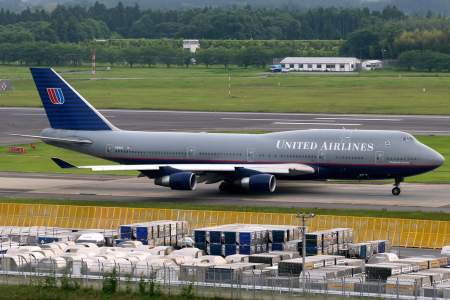 Some Battleship Gray 747s could be spotted as late as circa 2012 which is quite amazing to think about. There would've been times you could see Battleship Gray and the two later liveries right next to each other.
5. Blue Tulip (2004-2011)
A more simplified look at United took place starting in 2004 with the Blue Tulip. The 747-200s would not wear this paint scheme as they were retired.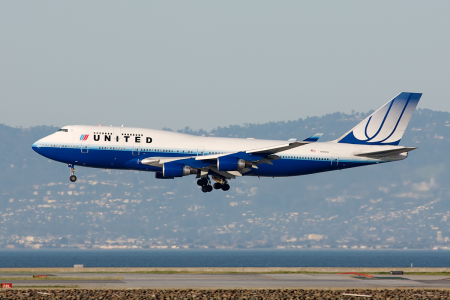 6. Continental Globe (2010-2017)
And of course you have the last livery, the Continental Globe. Created out of the merger with Continental Airlines, it debuted during the merger in 2010.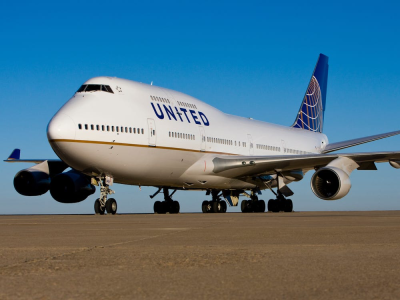 7. Friend Ship / Farewell (2017)
To commemorate the 747's departure from the United fleet, United applied a 747 Friend Ship sticker on one of their 747-400s (N118UA), a throwback to the 1970s. United retired the 747-400 November 7, 2017.
And that's it! I'm starting to like making these, and as always if you spot something wrong feel free to comment.
Last edited: