I buy a lot of models, too many really, but one of the ways I'm able to do that is by not paying over the odds. Pricing on the secondhand market has gotten way out of control in recent years. Just last week I was in contact with a guy who was selling an impressive haul of Aeroclassics A300s and his blanket price was $144 each, which is at least twice as much as the most expensive A300 is worth I'd say - let alone most of them, which are worth substantially less. In my entire collection of 2,873 models I've only paid over $75 three times.
Anyway it is possible to find bargains still, especially if you're buying multiple models together and The Aviation Shop in South Africa is a great example.
In the past month I've made two separate orders from Karel whose pricing is very competitive and more than makes up for the high cost of postage. Each of the two orders I made came with £100 postage costs but even if including these in with the model costs, by splitting them equally across the models, the first box of models came to £43 each ($52-53) and the second £48 each ($59-60). That doesn't sound enormously cheap but is no more than the cost to buy them new and these were mainly seriously rare and excellent Aeroclassics and Big Bird releases from 2003-2014.
So what did I get? Oddly I've only opened the 2nd order to date and here is half of it:
KLM DC-10-30 PH-DTA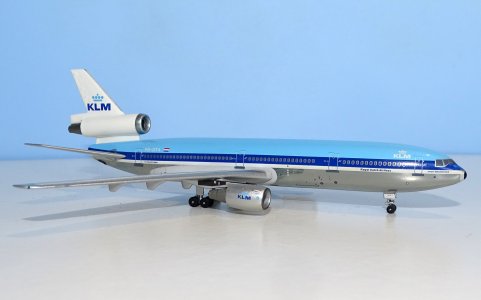 UTA DC-8-63 F-BOLL (This one last sold for $75 at Waffle Collection Sale and we know his prices are usually cheaper than eBay or others)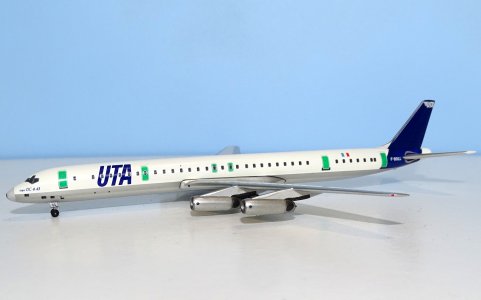 Air Mauritius A319 3B-NBF - this is an odd one in that it never seemingly got an official release, but it dates from 2014