Hello everyone! This will be my first post on the modelairlinerforum!
One of my first Diecast Models was a Gemini Jets AirTran Airways 737-700. Here's a picture: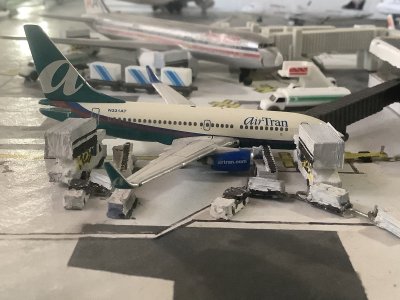 Sadly, I have had plenty of issues with loose main landing gear and horizontal stabilizer. The landing gear have been fixed, but the stabilizer has disappeared into the Wild Blue Yonder...
After this forum started, I wondered if anyone out there might know a good way to source a replacement horizontal stabilizer?
Thank you!
Flynewmexico
https://www.youtube.com/channel/UC8XggwXBmMjOJ0FiQqdWx1w