Hello everyone! Here's another livery history thread, this one focusing on America West's Airbus A319 and A320 aircraft up to today.
1 - Beige Livery (1990-1996)
N634AW was the first Airbus aircraft for America West, having been delivered in September of 1990. These early Airbuses were fortunate enough to wear this livery which looks really cool on them:
2 - Jurassic (1996-2005)
A new teal livery was introduced in 1996, which would be their last livery. It was nicknamed Jurassic and Jumanji by various employees of the airline. It was debuted at the same time a new interior was introduced to their fleet, which would add First Class seats to all their planes.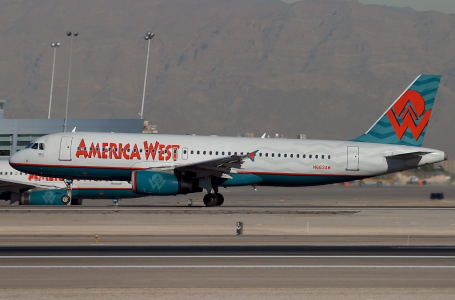 In 1998, AWA took delivery of their first A319, N801AW.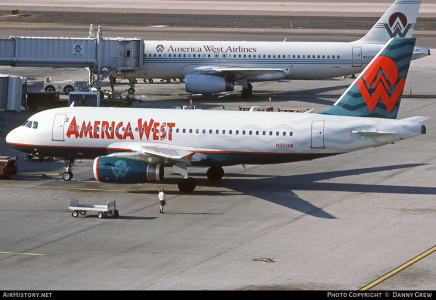 3 - US Airways (2005-2013)
In 2005, merger negotiations began between AWA and US Airways. 2006 marked the end of America West branded flights. The operating certificates would be merged together in 2007, marking the end of the America West brand. US Airways got to keep AWA's old callsign, Cactus. Right around this time, a new livery was introduced for US Airways and was applied to all incoming ex-AWA aircraft. The ex-AWA Airbuses could be identified by the AW registration suffix, and the IAE engines; existing US Airways Airbuses had CFM engines.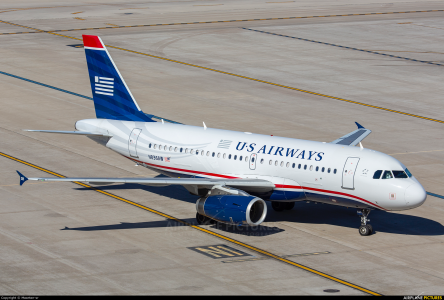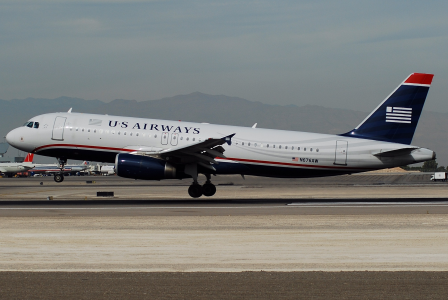 Two America West Heritage aircraft were painted, N828AW and N838AW, both A319s. 828 wore the older beige livery while 838 had the newer Jurassic livery. 828 was repainted when US Airways merged with American. Kinda wish they kept it.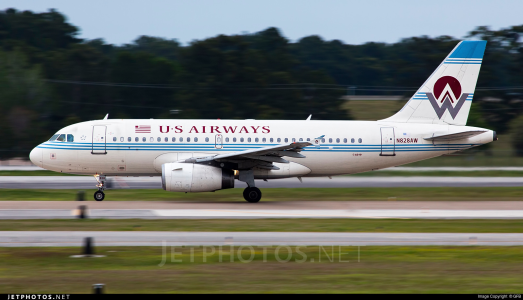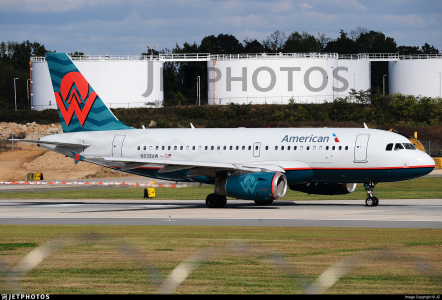 4 - American (2013-present)
US Airways and American merged to form the world's largest airline in 2013, with the merger being completed two years later. Ex-AWA aircraft can be identified by the AW registration suffix, and ex-US Airways aircraft are identified by the UW registration suffix.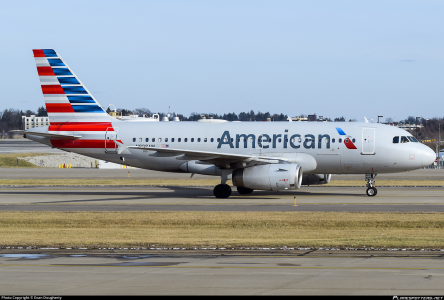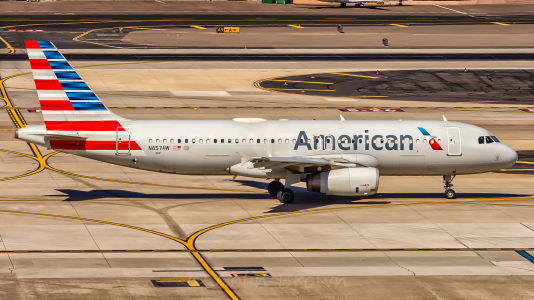 Most AWA aircraft are still operating with American today; some have been retired as the oldest would now be over 30 years old. I hope you enjoyed this read!
Last edited: