Finally received my long awaited copy of NG's Cathay Pacific TriStar VR-HHK and took it for a little photo session. If you're just in for the pics, scroll down.
Not only is the mould absolutely impressive, NG's ability to listen to the collector to make corrections accordingly is awesome. This model is a perfect example. The announcement artwork showed HHK in a hybrid/interims livery and engine config. Luckily NG listened and changed the final product to what this airframe looked like in its earliest service life - long engine exhausts and the inititally applied L-1011 titles.
The upcoming sistership hopefully will complete the set with full 1980's colors.
The only real criticism I have with this model are the wings:
Contrary to those on the recent Delta they for whatever reason only come with a silver paint instead of a polished/plated look.
And they do have an erroneous wing pattern despite of plenty of reference pics.
The real VR-HHK, cn 1118, was the first TriStar for Cathay. First flown as N64854 in July'75 it was delivered to the airline in August that year. At that point it carried a slightly different livery but the "SuperTriStar" titles were added soon after.
The airframe served with Cathay until 1996 when it was sold and registered N556WP with World Pacific - not sure if it ever took off. It was handed on to Classic Airways were it was used for one year as G-IOII. After going into storage at Stansted in August'98 it was broken up until 2000.
vrhhk2
by
AlexK3800
, auf Flickr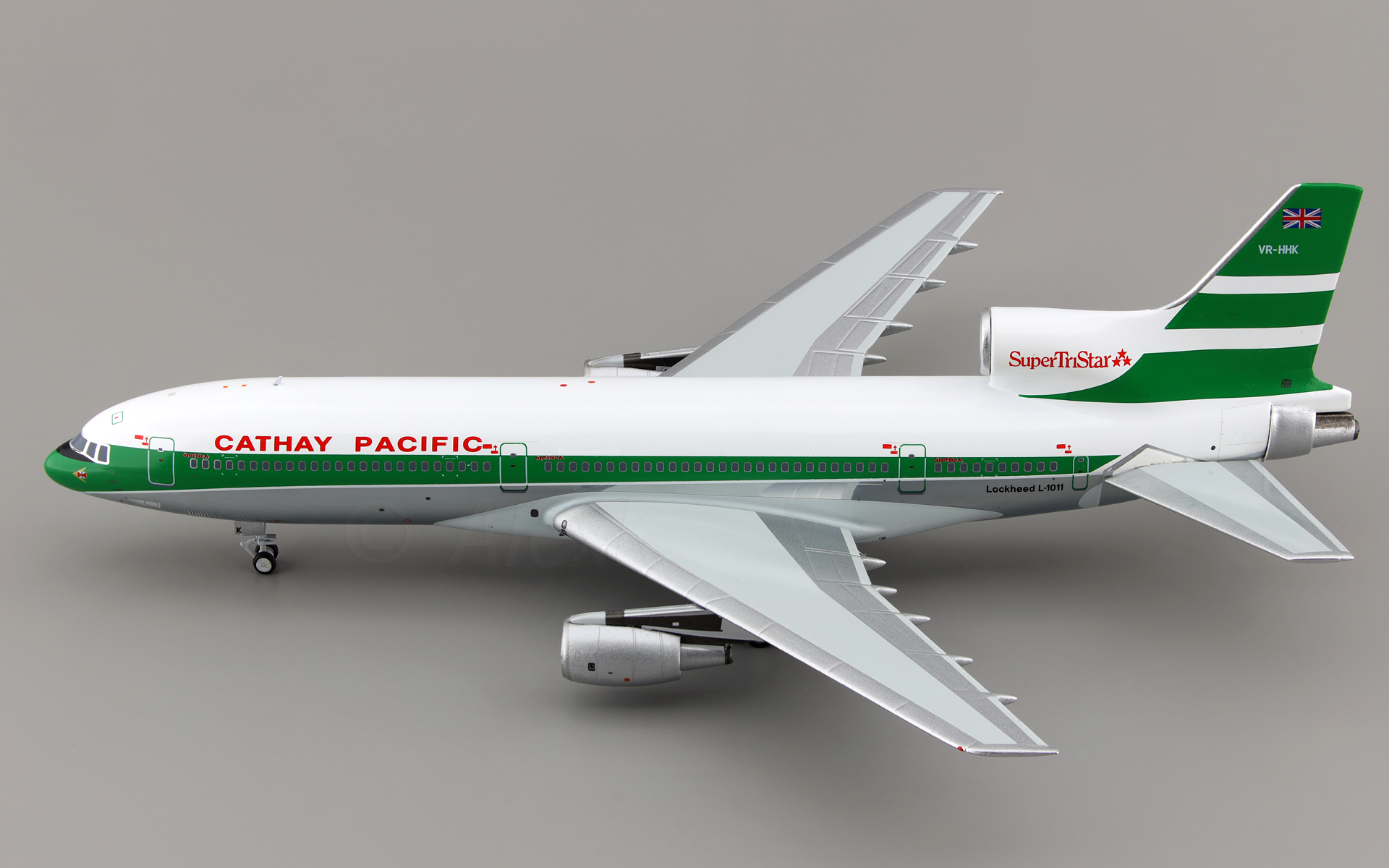 vrhhk5
by
AlexK3800
, auf Flickr
vrhhk1
by
AlexK3800
, auf Flickr
vrhhk6
by
AlexK3800
, auf Flickr
vrhhk7
by
AlexK3800
, auf Flickr
vrhhk4
by
AlexK3800
, auf Flickr
vrhhk3
by
AlexK3800
, auf Flickr
vrhhk8
by
AlexK3800
, auf Flickr
vrhhk9
by
AlexK3800
, auf Flickr