Hello everyone! Welcome back to another livery history. Today we're looking at the Delta 737s, all the way from their beginnings to today.
1 - Delivery (1983)
N301DL was the first 737 to be delivered to Delta, having been delivered in October of 1983. Maybe some slight bias here but this is my favorite on the 737s for Delta.
2 - Western Merger (1986-1987)
Following the merger with Western in 1986, being completed the next year, hybrids existed where the main Western livery remained but Delta titles were added. Some had the white background, others did not.
It was also at this time Delta got their first 733s.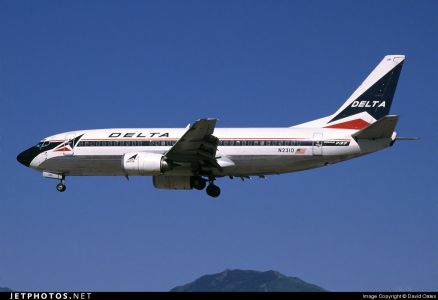 3 - Delta Express (1996-2003)
In 1996, Delta started one of their own "airline-within-an-airline" with Delta Express. The primary livery from mainline would be used with the addition of Delta Express titles. This would use the newer typeface that appeared on the Ron Allen livery, which would be introduced around this time also.
Into the 2000s, Ron Allen and Deltaflot liveries existed. Note the "WA" suffix on the Ron Allen airframe.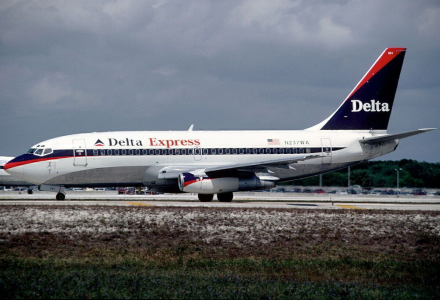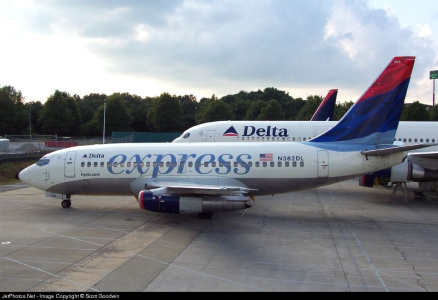 4 - Ron Allen (1997-2000)
With a new CEO came a new livery for Delta, replacing the Widget that had been around for several decades. This livery always appears unique to me as I typically don't see this when googling images of old Delta aircraft.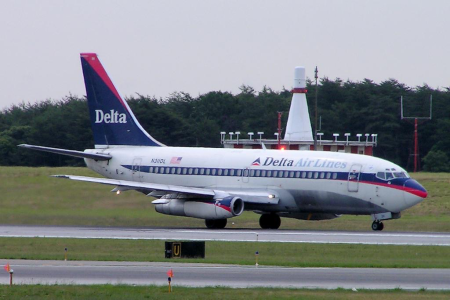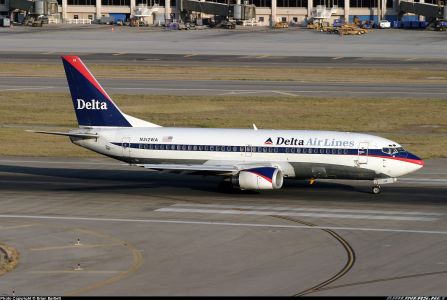 Some Ron Allen 733s were chosen to wear Delta Shuttle titles:
Part 2 on next post.
Last edited: