Today I would like to share with you all the
2015 BigBird Cathay Pacific Boeing 747-367 B-HOL
with white RB211 and Hong Kong registration
(I myself prefer the silver engine version more but the hefty $$$ tag kept me away from it. I recently acquired this model, without its original box and the card which came along with it. The model was noted to have yellowed white upper fuselage (which I see present on 2015 BB CX 743 model photos on DiMA database, but mine is significantly worse). However, I would say this is one of the finest models ever made and surely be my purchase of 2022. This model starts my love for 1:400 B747-300, a classic 747 with stretched upper deck and HF antenna. Cathay Pacific operated 6 B743, with 3 different outer appearance (which would be discussed in part 3). This example, VR-HOL (later B-HOL) was received in 1987 and had a capacity of 422 seats. I would really hope the CX B743 be released once again! It is truly an iconic aircraft.
Firstly, a real photo of this machine, courtesy of its respective owner.
Now let's get to the model, the view from port side.
20221009_103021-01
The Lettuce tail!
20221009_103059-01
The aircraft features the original 747 classic wing-to-body fairing, which is represented excellently on this model.
20221009_103154-01
The white RB211-524C2 with the HF antenna (albeit a little bit bent).
20221009_103244-01
The starboard side, view from behind.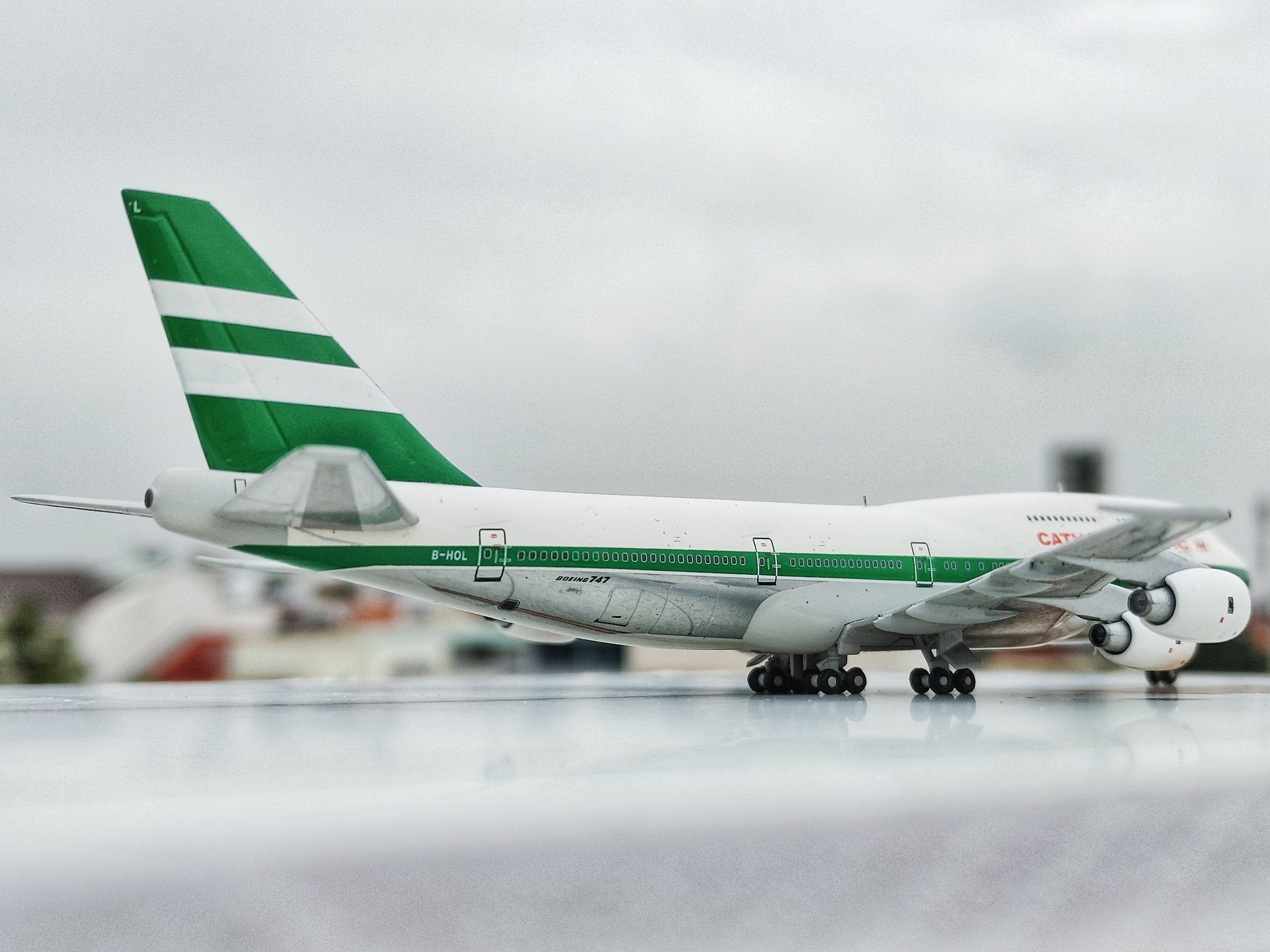 20221009_103339-01
A duoshot with AI B743 from last post.
20221009_104550-01
And lastly, my most favorite photo style - fly over shot.
IMG_20220917_195738_623-01
View from behind!
IMG_20220917_195738_660-01
So that's all for today post. Thank you so much and I hope to see you later posts.