In the past few months i worked on a 1:600 scale replica in detail of the past Dayton-James M.cox International Airport from the 80s.
I also got new planes in my fleet for replicating the routes the airport used to had from 1983 to 1989.
Following are some pictures of the airport.
Concourse B used to be the mixed airline terminal Concourse A used to be part of a Piedmont Airlines Hub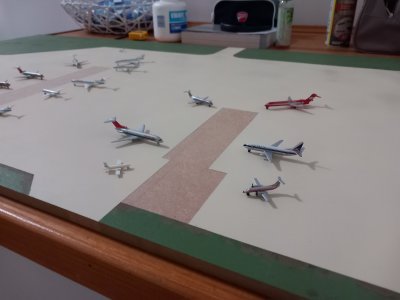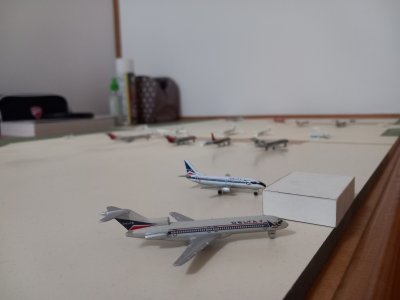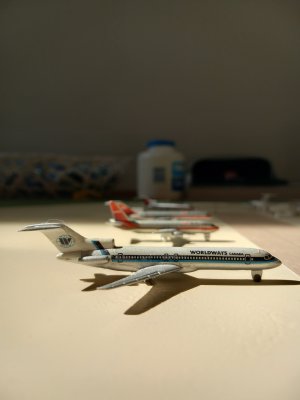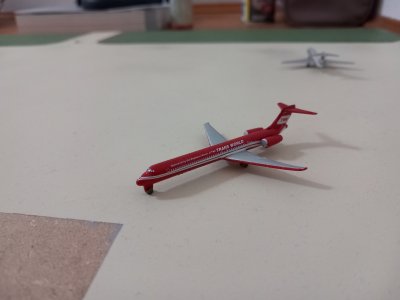 Terminals need to be made, and all the lines that will be based on the current airport maps and from old charlotte reference photos for Piedmont,
IF ANYONE KNOWS MORE ABOUT THE AIRPORT I AM HOPEN TO SUGGESTIONS