I am working on an artwork for an Aserca DC-9-30:
I can't print white so I'm planning on printing the entire crimson tail with the logo on it on white decal paper and painting the crimson portion on the lower fuselage.
Testors enamel 1104TT looks good to me, but I am trying to find the corresponding HEX code to print the tail decal (See the screenshot attached. The tail is narrower on purpose to match the poorly proportioned Net Models mold...)
Google did not yield any expeditious results on the subject, so I'd figured I ask here.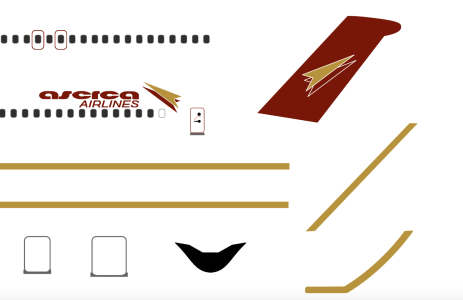 Thanks in advance for any help!