You ever just take a look at the options for foils in the hobby and go:
"This sucks!"
Me too. That's why I decided to make my own.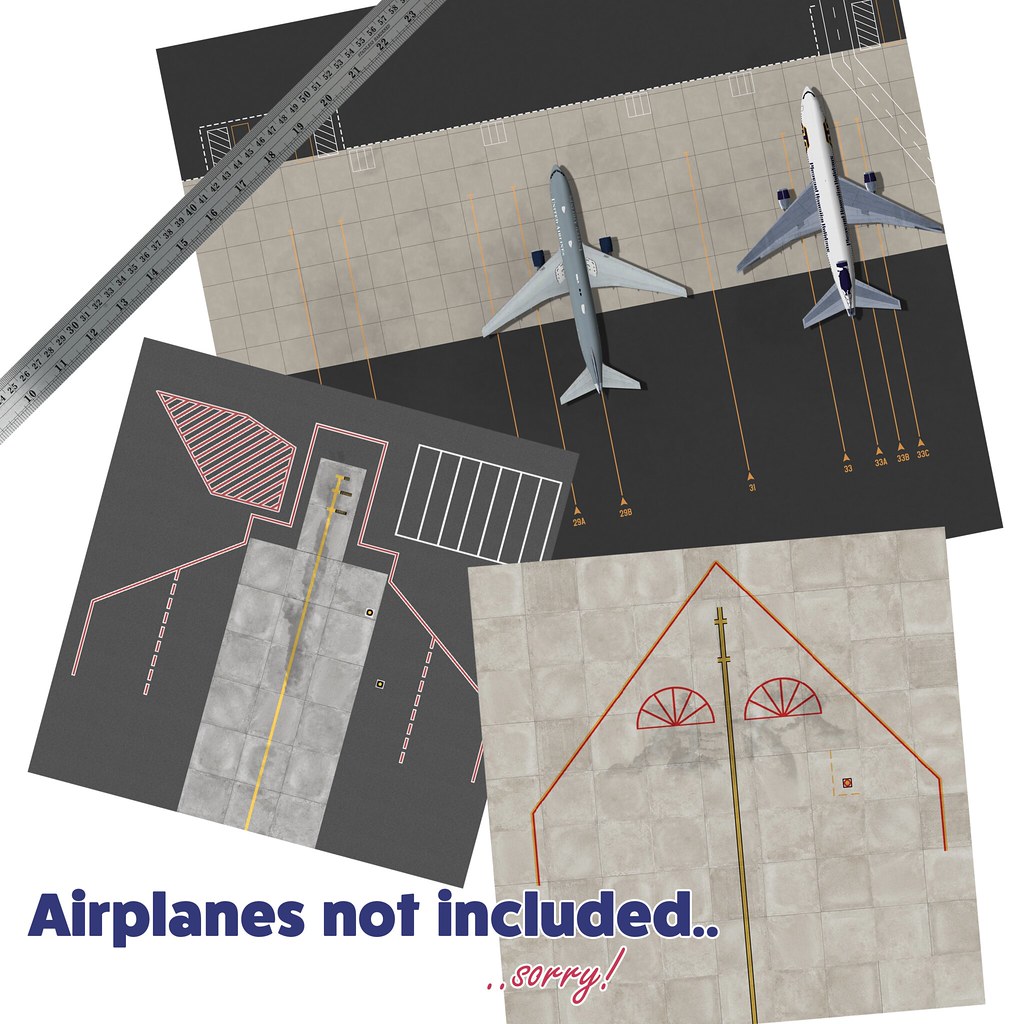 Discouraged by enormous costs and lack of general art skill, I resort to digital software to make up for it- this is the result. The first one pictured is a small portion of Kahului's ramp, dated to around the early 2000's. The other two are generic, with the latter having an emphasis on Southwest style parking spaces in the US.
I am posting these here because I want to share them with whoever wants them, no costs or strings attached. (Send me a PM and we can work it out).
All pictured mats are available in both 1:400 and 1:200 scale and come as PDF files. The Kahului foil in 1:400 is specifically designed to fit on top of an IKEA Detolf display case.
More will come as my creativity fluctuates, and I am open to ideas. I cannot make any guarantees, but I appreciate multiple possibilities.