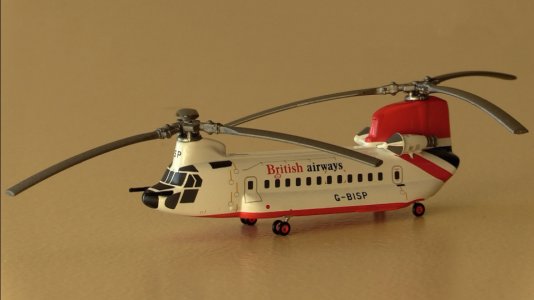 Recently we had the release of a very unique aircraft from Herpa in 1:200 scale.
British Airways Helicopters used 6 Chinooks from 1981 to 1986 and had them based up in Scotland at both Aberdeen airport and Sumburgh airport, to take oil rig workers out to oil rigs in the North Sea.
We don't seem to get many rotor/helicopter models in 1:200 scale so hopefully this is the start of what could be a new line of 1:200 helicopters like Chinooks, Super Stallions, Merlins, S91's... and so fourth
What do you guys think of this new model from Herpa?