Hello everyone! I am starting a new thread showcasing airline/aircraft/livery combos that didn't fly, or those that had their livery changed upon delivery of the aircraft.
First up is the Northwest A330 and A340 Bowling Shoe, a scenario in which the airline had updated their livery by delivery, the other resulting in a complete cancellation. In 1987, Northwest placed an order for 20 A340s and 10 A330s, which were meant to replace the aging 747-100s and DC-10s. Due to a number of complications resulting from IAE pulling out, rising fuel prices, and issues arising from a leveraged buyout, Northwest canceled the A340 order in 1992. Only a handful of drawings and a large-scale model were made of the A340 in Northwest's Bowling Shoe livery, the latter of which is on
display
at the Northwest Airlines History Center in Bloomington, just south of the Minneapolis-St. Paul International Airport. I personally have not been there, but I've heard it's a great place and their website has been very helpful for a number of reasons!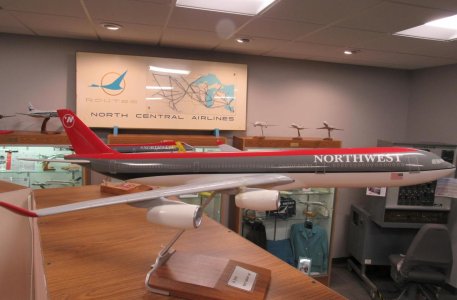 So what about the A330? Following the cancellation of the 330 and 340 orders, they ordered the 330 again in 2001 and deliveries began right as their final NWA livery debuted across the fleet, so none would wear Bowling Shoe. The NWAHC also has a large-scale model of an A330 on
display
, this one in the old Thermometer paint scheme! It was made at the time NWA had placed the original order. You may also notice the difference in the winglet design, of which was changed to a slanted winglet. NWA's 330 fleet still operates with Delta today.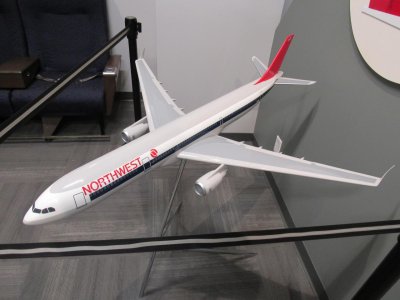 Both images above come from the Northwest Airlines History Center website; you can find them
here
.
Edit: feel free to post any airline/aircraft/livery combos that never existed as well!
Last edited: