Hello everyone! While I do know this forum is mostly focused in 1:400 and 1:200 scales, I'd like to show my former model airport in scale 1:500.
If some of you have ever been active users on Wings900 forum, maybe you'll remember my airport.
It was called
Willy White Snowflake International Airport
(named after my dog, which passed away many years ago)
It was a fictional airport based in a fantasy Caribbean island. It was built in a plywood panel measuring 220cm x 75cm (if I remember well).
The terminal building was created by me from scratch, using pieces of MDF wood. The tower and hangar were created using LEGO blocks.
Painted using acrylic paint, Uniposca pens (mostly for taxiway and runway lines) and spray paint. The grass and palmtrees were bought on Ebay.
Jetways and GSE were made by Herpa. Almost all models are Herpa aswell, some being custom models. Business jets are 3D printed.
I had this model airport for over 5 years but I decided to change plans: I always liked to keep my airport updated with the latest airlines. When COVID hit, I had to get rid of many models which were featured in my airport. Herpa's eurocentric releases also didn't help, as I needed many Latin American models for my airport and these were missing. After thinking a lot, I decided to get rid of my airport in 2021 and pursue a new airport project in scale 1:400 this time. Right now i'm still evolving my collection and obtaining the GSE for my new 1:400 airport, which I hope to share here in a near future.
Anyway, here are some pictures of my former model airport.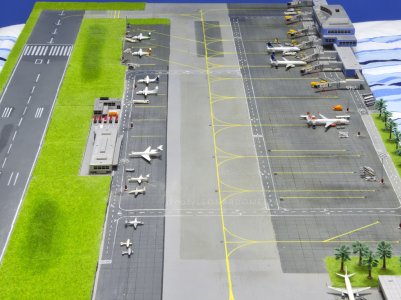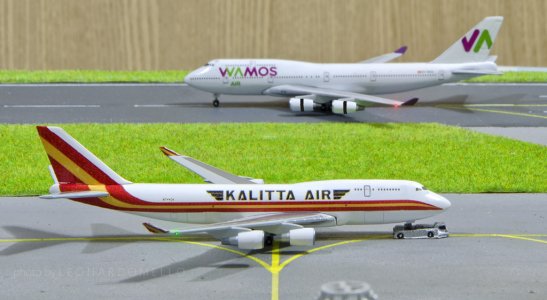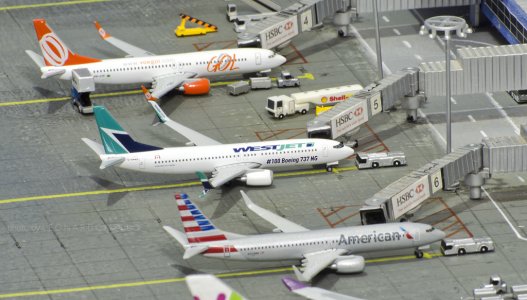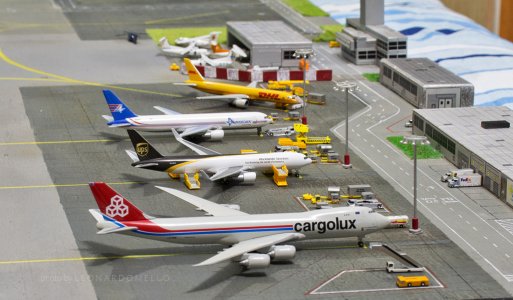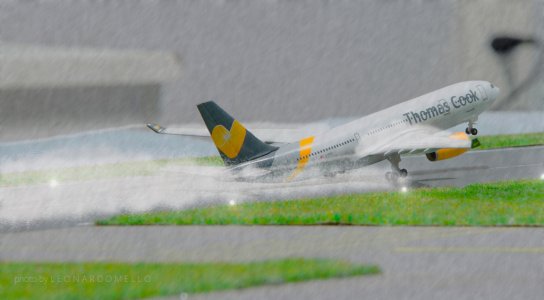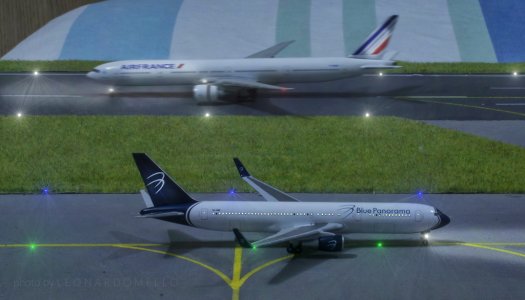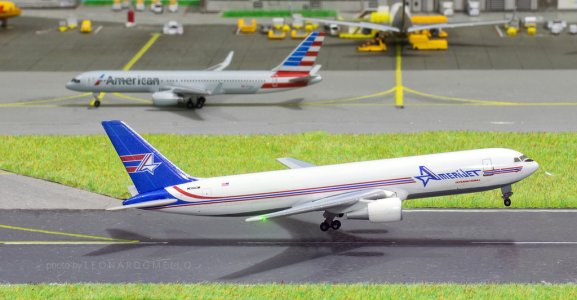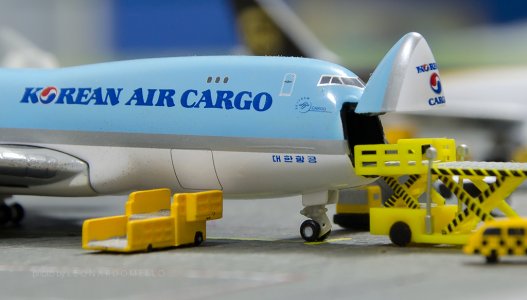 Light, rain and other effects were all created by me aswell, using Photoshop and other image editing softwares.
Hope you all enjoy! I miss my airport but hopefully I'll have a nice substitute in scale 1:400. But this one will be a different project, a different era and a different story