Hello everyone! Here's a bit of a unique twist to the Livery History threads (which have been lacking lately). This one will focus exclusively on hybrids from Republic Airlines!
Hughes Airwest
Hughes Airwest entered into the Republic network in 1980. Hybrids kept the yellow paint scheme and a handful even kept Hughes Airwest titles with added Republic titles!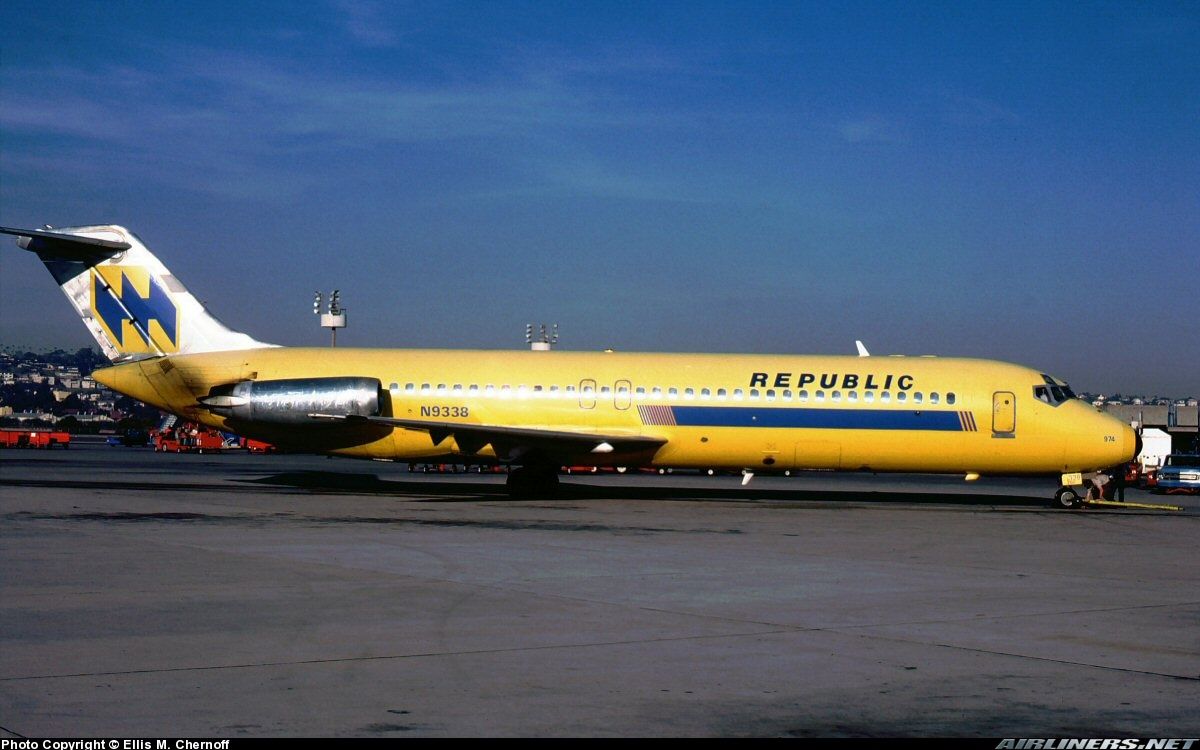 North Central Airlines
North Central and Southern merged in July 1979 to form Republic Airlines, the first airline merger in the US post federal deregulation. With that came some fairly unique hybrids in reverse (Republic with North Central titles).
The first ones are NC hybrids. Here is a DC-9-50 with NC colors but RC titles. Some Convair 580s also got this paint scheme.


Here are the RC w/ NC title hybrids. The first is a polished DC-9 which was painted on N961N, a DC-9-30. I couldn't find a good photo on it, so this Aeroclassics one will suffice. It features NORTH CENTRAL titles in Republic font along with the Republic blue stripes.

A DC-9-50 (N777NC) was painted in this livery albeit with a whitetop.
Another variation on this hybrid was painted on N963N, with kept the NORTH CENTRAL titles from the past.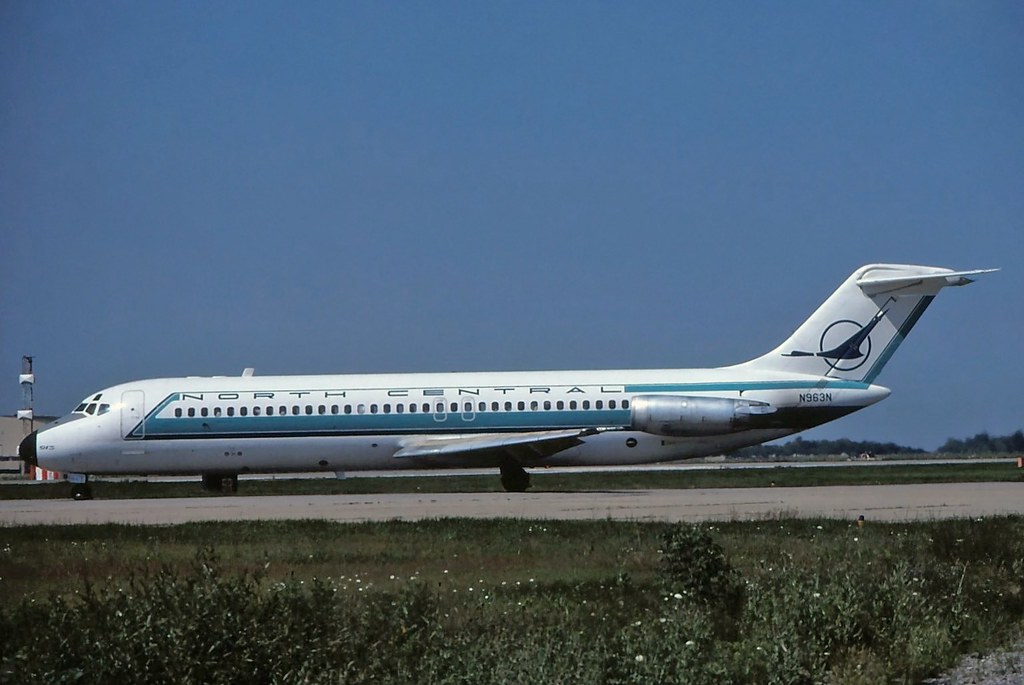 Northwest Airlines
In 1986, after Northwest Orient acquired Republic, hybrids once again dotted the DC-9 landscape. Republic had introduced the Mary Tyler Moore scheme two years prior and NW kept the base of it but added their titles and a red tail:
Older liveried Republic Nines kept the blue stripe on the bottom:
Others kept the full Republic colors but removed Herman from the tail.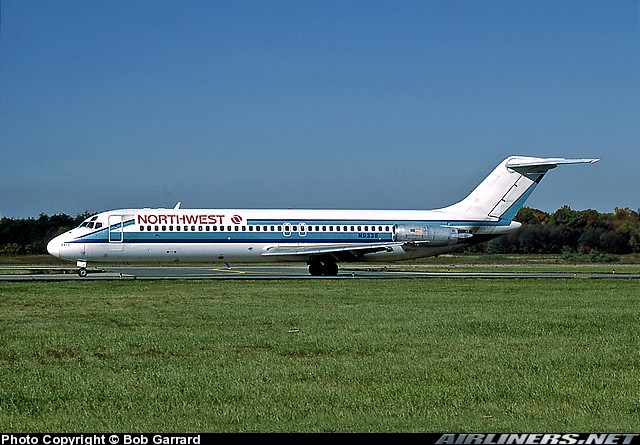 Southern Airways
Southern hybrids replaced the SOUTHERN titles with REPUBLIC ones. One variation replaced the Spaghetti S logo with Herman:

Those are all the hybrids! If I missed any feel free to reply with them. I hope you enjoyed!
Last edited: