The terminal at Jefferson City is getting new gate markings, and a couple airlines will be changing gates.
Currently, United has temporarily moved their operations over to the de-icing pad. The other Airlines will do the same when it is their turn. The way this will work is that they'll be doing work in a U-shaped formation, starting from the east side of the terminal, to the west side.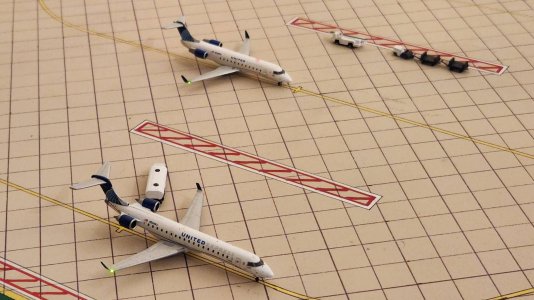 (CRJ-700 preparing for departure to Denver (DEN), while the CRJ-200 arrives from Chicago-O'Hare (ORD))
And also, American will be adding new service to Phoenix-Sky Harbor (PHX), starting April 7th, 2023. It will be 1x Daily on the ERJ-175.
Last edited: