TWA Lockheed L-1049G (1:400) N6937C from Dragon Wings 2003.
(This model has been in storage for almost 20 years from when I bought it. Now visible in my display shelfs.)
Built in 1957 but was stored at Lockheed as N5400V due to a cancelled order. Sold to Slick Airways in September 1959 as N6937C. Later converted into freighter in November 1968 for Bal Trade. Restoration of the aircraft started by "Save-A-Connie" in December 1986.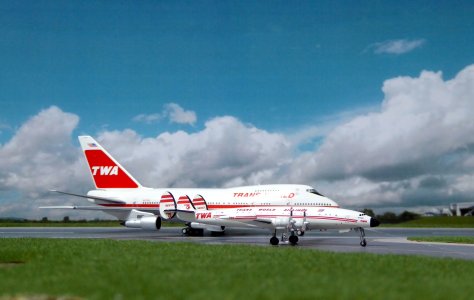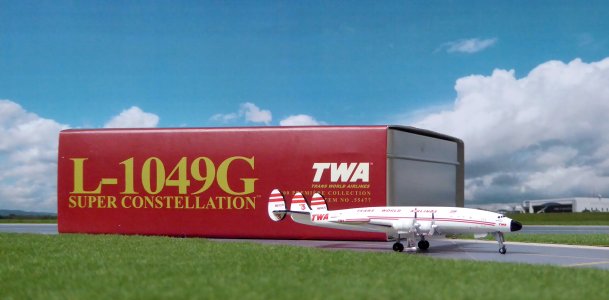 Still active.