Hello everyone!
I would like to offer my custom 3D printed Ground Service Vehicles if anyone was interested. Here are a few examples arranged around a 1:400 model:
My current models ready to 3D print include:
Catering Truck, Retracted Position
Catering Truck, Raised Position
Airstairs
Passenger Bus
Fuel Truck
Pushback Tug with Towbar
Towbarless Tug (not pictured)
Passenger Luggage Carts and Tow Vehicle
Passenger Luggage Conveyor Loader
Freight Container Flatbed Carts and Tow Vehicle
Freight Container Loading Lifts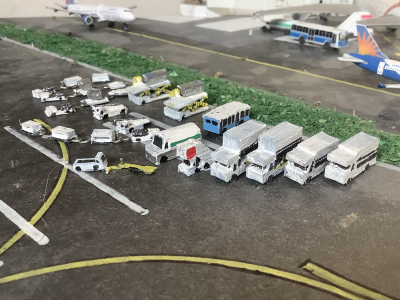 Please send me a message with MAF's "Conversation" feature if you are interested. I am happy to print in different scales or add specific paintjobs/decals!
Thank you!
Flynewmexico
https://www.youtube.com/channel/UC8XggwXBmMjOJ0FiQqdWx1w
Last edited: