Such an interesting scale deserves to have a post of its own on this forum!
This scale (as far as I'm aware) debuted back in 2004 by Herpa.
Since that time GeminiJets, Phoenix and Hogan have also produced a broad range of models in this scale, and Herpa even produced an airport!
Most popular airlines from back when 1:1000 scale was in production have at least some representation within this scale.
Obviously this scale is very small, however this makes it easy to amass a fleet of models and display them on your airport - one which doesn't take up too much room either.
In 2006, KLM celebrated their Skyteam membership by selling a set of five 1:1000 scale models exclusively during flights. This set contained a 737-300, 767-300, A330-200, 777-200 and a 747-400 set neatly in a tin box.
The set sold out relatively fast and is still somewhat difficult to find nowadays.
In 2007, KLM wanted to continue selling the set but found the set was already mostly sold out due to success, so they ordered a second version of the set to be produced so the in flight sales of these models could be continued. This second edition was similar in every aspect except that the 767 had been replaced by an MD-11. This set sold out just as fast, but only a single additional KLM 1:1000 Scale model was ever produced afterwards.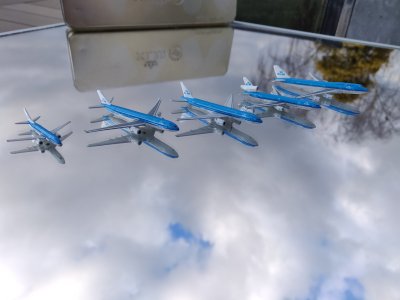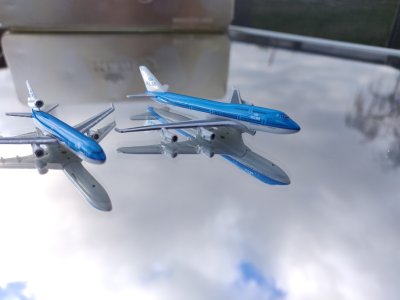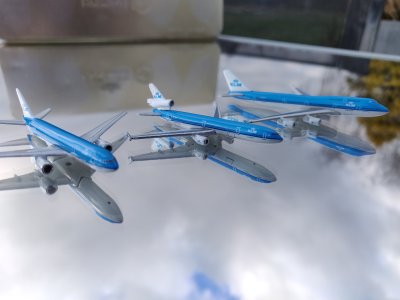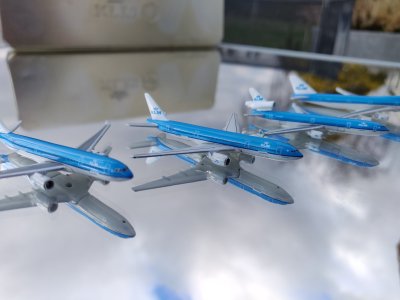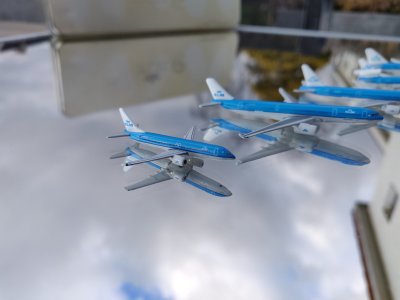 The models in these sets came without gears but supplied with stands which compensated for the lack of gears. Other models in this scale often did have gears which would make those a better fit for the 1:1000 scale airports. Considering that these models are barely the size of two thumbs combined, the amount of detail manufacturers were able to apply on these models is just stunning!
A fun trivia I've found is that Herpa used to gift models of this scale away at fairs and such, as a way to promote their company.
For now however, it seems that the scale has died off. The last models were produced back in 2015 by Hogan. Regardless of that, for me these models are of huge nostalgic value being the first real diecast models I got when I was younger - a gift from my mother. But before I get too sentimental let me ask, what do you think of this scale? Should it make a comeback or should it stay dead - and why do you think so?